Equipped with computer-controlled treadmills, cross-trainers, recumbent bikes, upright bikes, 3-in-1 multi-functional trainers, dumbbells, back extension machines, ab crunch benches, and stretch machines. Working out in this comfortable space will relieve your stress.

* On Fridays, Saturdays, Sundays and holidays, the facility is closed for maintenance from 12:00-14:00.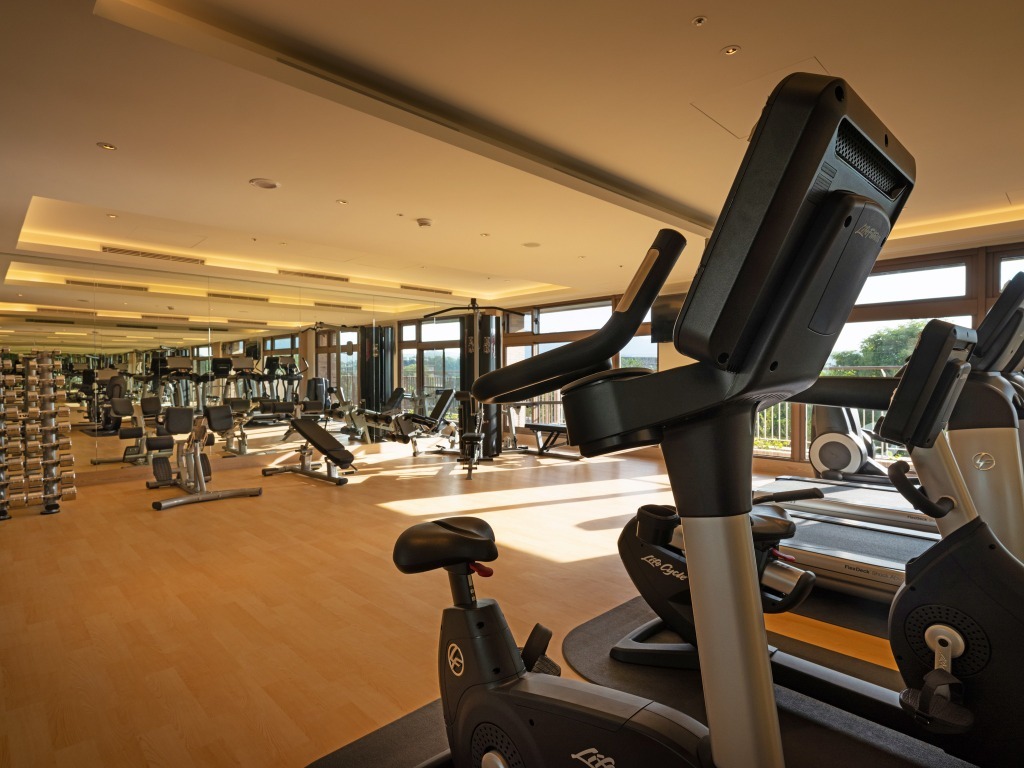 Please note
1. Use of the facility is limited to persons at least 15 years old. Please wear workout shoes.
2. Pregnant women, people with cervical spine or other injuries, people under the influence of alcohol, or those who have a chronic medical condition, such as heart disease or high blood pressure, are advised not to use the facility.

* This facility is for in-house guests. For other guests, please purchase One-Day Pass.