"The rooftop garden boasts an excellent view of the ball park and surroundings, as well as the greater Taoyuan region and the countryside. Available for whole venue hire.
* All you can drink (1.5 hrs, available from 17:00-20:00) :NT$699 per person.In-house guests: NT$499 per person. No drinking under 18.
LOCATION Hotel 7F
SEATS 18 Indoor seats;128 Outdoor seats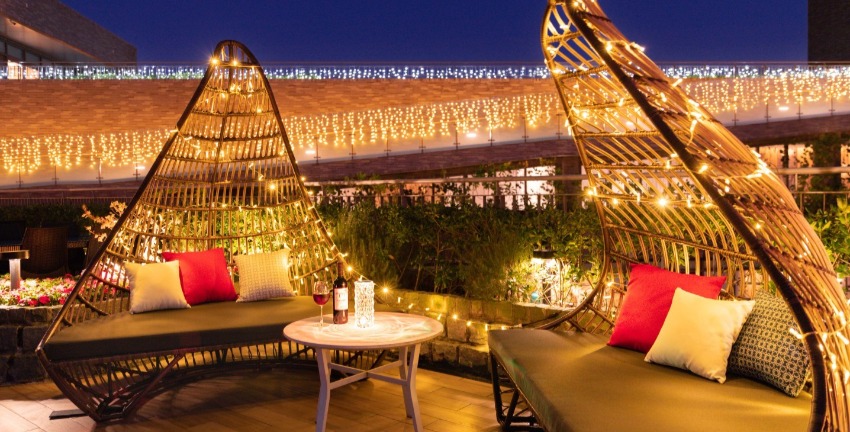 Bar17:00 - 02:00
(Closed on rainy days)
Please note
1. Minimum spend: NT$250 per person for 13 and above. 6-12 years old: NT$150 per person.
2. Alcoholic beverages brought by guests will be charged corkage, as below: Beer NT$30, calculated per bottle/can. Red and white wine NT$300, calculated per bottle. Spirits NT$500, calculated per bottle.
3. Vomit charge: NT$6000+10%.
4. You can rent the place for your private parties or events. Please inquire by telephone.
5. For other details not covered herein, the onsite regulations of the hotel will apply, and the hotel reserves the right of final interpretation of the above contents.