Invite family and friends to play together to see who is the champion!

Hourly Rate:NT$150 per table

Reservation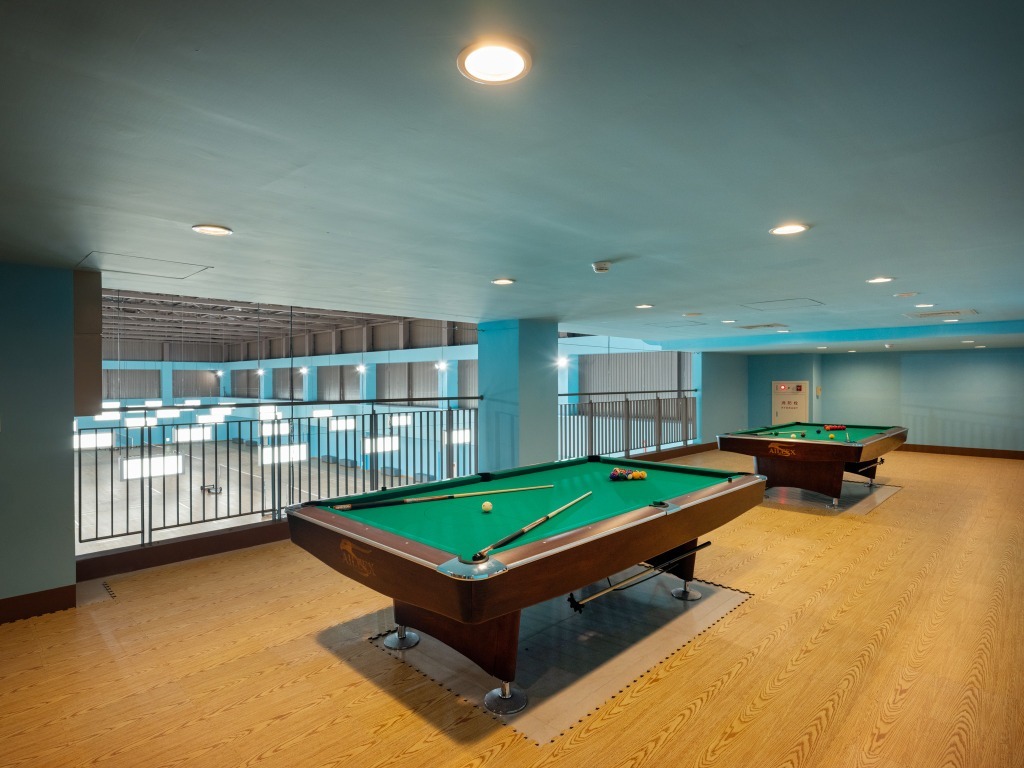 Please note
1. With the exceptions of drinking water and sports drinks, eating and drinking are completely prohibited inside the court, as are smoking and gum chewing.
2. Please do not bring pets inside the court unless the law provides otherwise, e.g.: guide dogs, hearing dogs, service dogs for physically disabled people etc.
3. Please wear sportswear and sport shoes. Any kind of footwear that does not comply with the rules, such as leather shoes or high heels, are strictly prohibited to prevent floor damage or physical injury.
4. In order to maintain venue cleanliness and equipment safety, please reinstate the place after making use of it.
5. Please register and pay before you use at the front desk of Badminton Court. You can choose from pool or snooker.
6. Please return pool/snooker and chalk to the front desk, and return cue sticks to where they belong after you use. If any damage is caused, a full-cost compensation should be paid.

* This facility is for in-house guests. For other guests, please purchase One-Day Pass.